We have 350+ members working all over the country.
You can contact us for any question, comments or feedbacks.
We can collaborate and help you reach persons with disabilities for your project.
अपाङ्गताको आधारमा गरिएको कुनैपनि भेदभाव र दुर्व्यवहार सह्य हुँदैन सम्पूर्ण अपाङ्गता भएका व्यक्ति, सञ्चारकर्मी, अधिकारकर्मी, नेपाल सरकार लगाययत सम्पूर्ण सरोकारवालाहरू,…
उपरोक्त सम्बन्धमा २०७९ साल बैशाख ३० गते हुने स्थानीय चुनावमा मतदान गर्न महासंघका अधिकांश कार्यसमिति सदस्य र कर्मचारीहरू आ-आफ्नो जिल्ला…
मतसंकेत गर्न नसक्ने मतदाताको सहयोगी सम्बन्धमा यहीँ बैशाख ३० गते सम्पन्न हुने स्थानीय तह सदस्य निर्वाचनको सन्दर्भमा दृष्टिविहीन वा…
Our Strategies
Advocacy for Rights
NFDN leads the disability community while advocating about various issues pertaining to persons with disabilities with the government and other stakeholders.
Awareness Raising
We constantly work with various stakeholders like educationist, employers & policy makers etc to raise their level of understanding in disability.
Capacity Building
NFDN constantly organized various activities, orientation, trainings and workshops to help increase various professional and organizational capacity of member organizations and their representatives.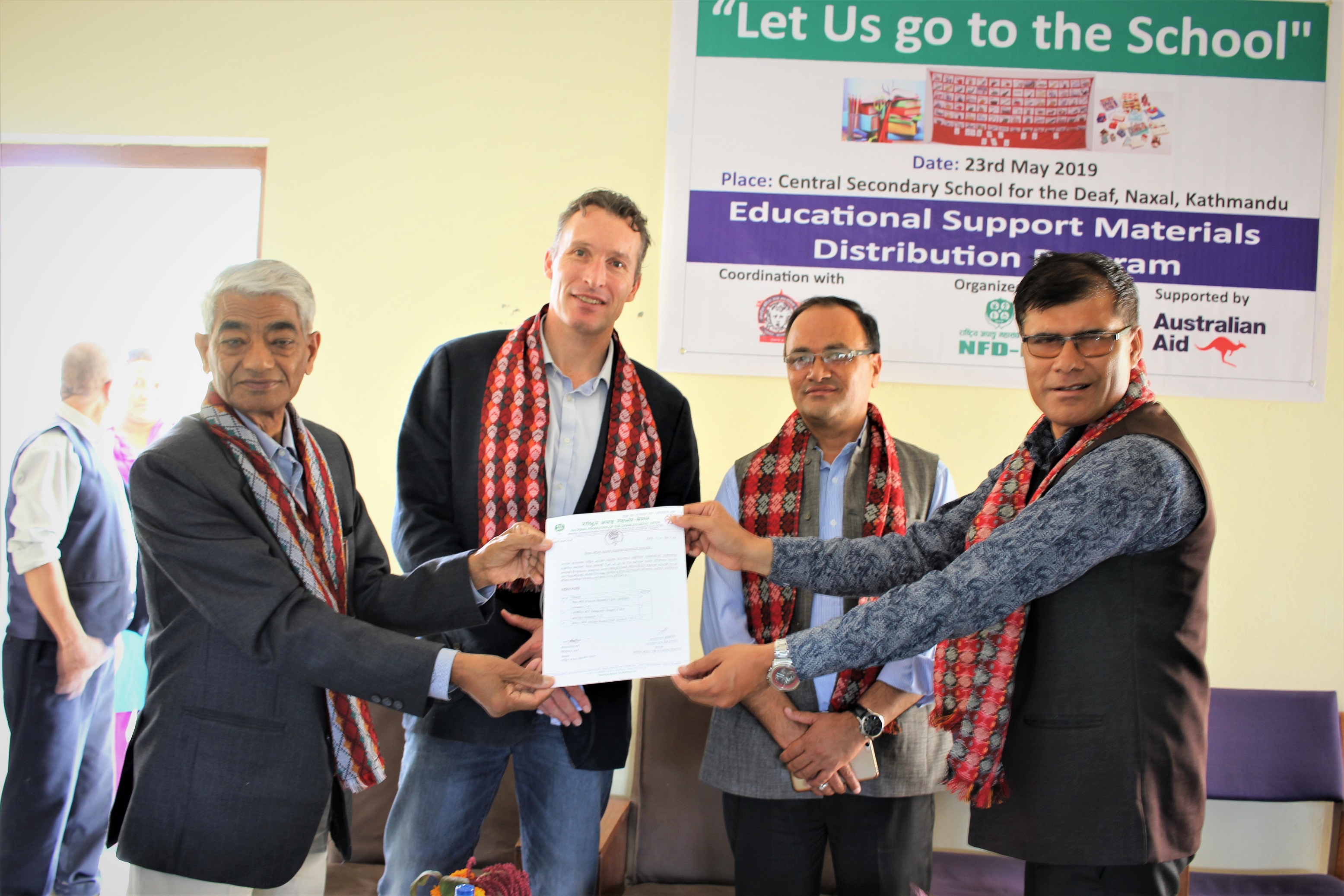 Networking
NFDN has partnerships with government of Nepal, various national and international development agencies and private sector to effectively carry out its programs.
Quick Links